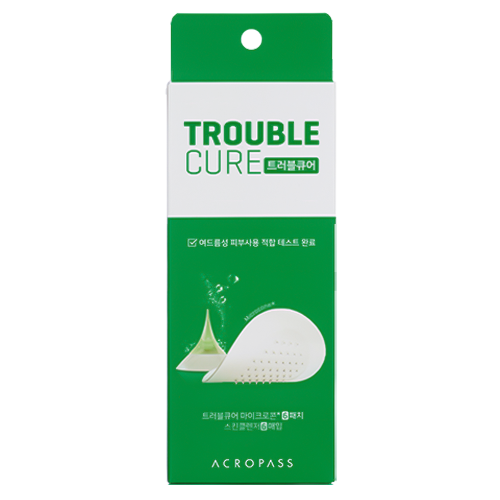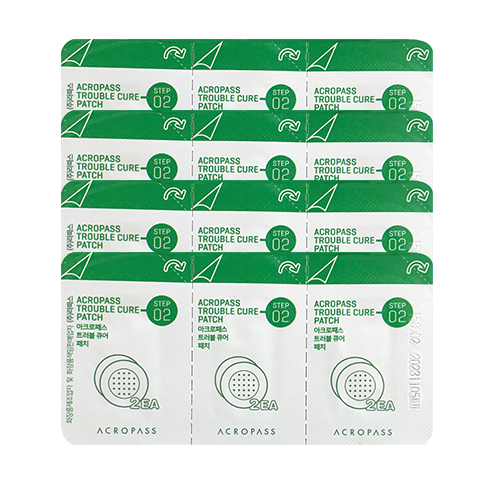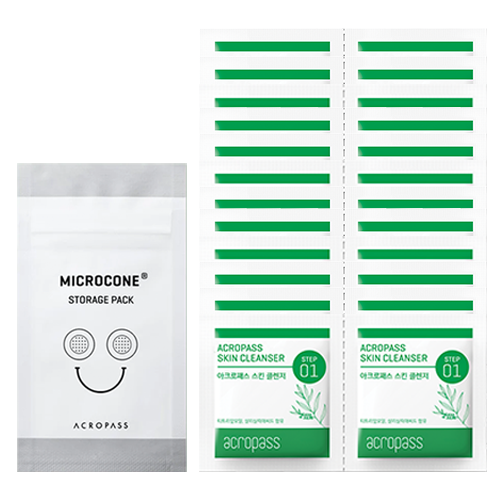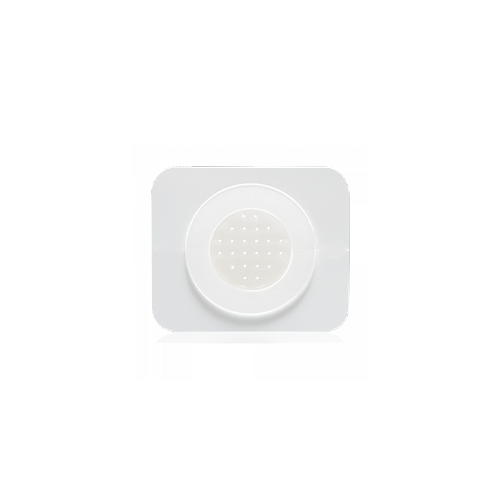 Trouble Cure Microneedle Acne Patches - Jumbo 24 Pack (24 Patches + 12 Prep Wipes)
Trouble Cure Microneedle Acne Patches - Jumbo 24 Pack (24 Patches + 12 Prep Wipes)
Regular price
£48.00
£48.00
Sale price
£40.80
£40.80
Save 15%
Free shipping for UK order over £30
Order before 1pm for same day dispatch
Free samples with every order
💙PURESEOUL EXCLUSIVE* 💙

Take your pimple care routine to new levels with the Trouble Cure Patches from K-Beauty brand ACROPASS - A Jumbo pack of 24 intensive microneedle patches that get deeper than ever into the skin to target breakouts. 
Korean Microneedle patches are very different from your regular hydrocolloid sticker - these feature a set of unique Microcone® needles that deliver the serum deeper into the skin. This is ideal for more stubborn forms of acne such as hormonal cysts and nodules. 

The Trouble Cure patches come with 12 specialist prep wipes, featuring Tea Tree and Salicylic Acid to sanitise and remove sebum. Followed by the 24 signature Microcone® patches that are infused with Niacinamide to draw out pus and impurities. This trusty duo work together to soothe troubled skin and promote speedier recovery from breakouts. 

* The above ingredient descriptions are limited to the characteristics of the raw materials. 


EXTRAS
VEGAN + CRUELTY-FREE
*Exclusively available in the UK at PURESEOUL - We are ACROPASS's only official partner in the UK


SIZE: 24 patches + 12 Cleansing Wipes + 1 Storage Pack
Cleanse your skin, then pat dry (it will not adhere to damp skin). Please apply the patch before your regular skincare routine.

Step 1: Clean the area with the provided cleansing wipe.
Step 2: Open the trouble cure packet and remove the film from the wings on both sides. Place the patch onto your finger, and press gently onto the skin - avoid pushing firmly as the needles are delicate.
Step 3: If only using one patch, place the 2nd patch into the handy storage pouch and seal tightly for later use.

After 8-10 hours remove the patch. It should have turned milky, and the needles will have dissolved.
Apply another if needed, or your regular skincare products.

PLEASE NOTE: We always recommend a quick patch test before using a new product. Simply apply a small amount to a hidden area of your skin (such as your wrist or neck) to make sure you don't have any reactions or sensitivities to your new K-Beauty product.

For more information please read our disclaimer HERE
Step 1, Cleansing Prep Wipe: Ethanol, Purified Water, Tea Tree Leaf Oil, Salicylic Acid, Tocopheryl Acetate

Step2, Microcone® Patch: Sodium Hyaluronate, Arginine, Palmitoyl Oligopeptide, Niacinamide, Sodium Hydroxide, Ferulic Acid, Purified water

PLEASE NOTE: The ingredients are subject to change at the manufacturer's discretion. The list provided here might not represent the current formulation. For the most up-to-date and accurate information, please refer to the product packaging before use.

For more information please read our disclaimer HERE
⚠️ NOTICE: There are severe delays with ALL International (non UK) parcels - Please check our detailed DELIVERY POLICY for more information

🇬🇧 PURESEOUL fulfil and dispatch all orders from our warehouse in London, UK

★ UK DELIVERIES ★
Standard Tracked Delivery
£3.99 - FREE on orders over £30 (2-3 Business Days)

Express Tracked Delivery
£7.99 (1 Business day from dispatch)

★ INTERNATIONAL DELIVERIES ★
EU Standard Tracked Delivery
£9.99 - FREE on orders over £80 (check the delivery policy for the most accurate delivery time frame)

International Standard Tracked Delivery
£12.99 - FREE on orders over £120 (check the delivery policy for the most accurate delivery time frame)
Copyright © PURESEOUL 2023 - All right's reserved